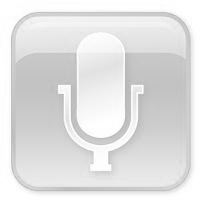 Public Speaking
Tony Bradley, Principal Analyst and author, has a dynamic style that keeps the attention of the audience, and a unique ability to convey technical concepts in terms that anyone can relate to and understand. He combines his knowledge of current technology and insight on emerging trends, with his background and experience as an analyst and consultant to provide a distinctive viewpoint.
By weaving in anecdotes and case studies, Tony keeps his presentation relevant to the topic at hand. By combining personal experiences and stories, he puts the information into perspective that the audience can relate to.
Tony is available to speak at conferences, customer events, seminars, or internal sales events. You can also engage Tony to moderate or participate in panel discussions.
Webinars
You can engage a Bradley Strategy Group analyst to participate in your online webinar, or prepare and host an online customer presentation. Conducting a webinar can be a great way to educate and inform your employees, or to demonstrate value to customers, and build brand recognition for your products and services.
BSG can prepare and deliver a webinar tailored to achieve specific goals. A BSG analyst can also moderate a webinar presentation delivered by someone else–like a product marketing manager or company executive–or participate in a webinar presentation or discussion.