Tony Bradley is a respected authority on technology. He is Editor-in-Chief of TechSpective.net. He also writes the Threat Response column for PCWorld, the Minimal Risk blog for CSO, and contributes regularly to Forbes, TechRepublic, and variety of other online and print media outlets. He has authored or co-authored a number of books, including Unified Communications for Dummies, Essential Computer Security, and PCI Compliance. He has been a CISSP (Certified Information Systems Security Professional) for over 12 years, and he has been recognized by Microsoft as an MVP (Most Valuable Professional) in Windows and Windows security for 9 consecutive years.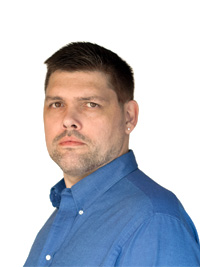 Before founding Bradley Strategy Group, Tony Bradley was Chief Marketing Officer for Zecurion—a leading data loss prevention company. Prior to that, Bradley was Director of Security at Evangelyze, and was previously an IT administrator and information security consultant working with companies like General Motors, American Airlines, Marathon Oil, and PepsiCo / Frito Lay.
Tony has built a substantial following on the Internet, including:
14,885 followers of @tonybradleybsg on Twitter
15,697 subscribers on Facebook
10,320 followers on Google+
Mr. Bradley is a frequent guest of the IMI-TechTalk radio show, and has made appearances on a variety of other radio and TV shows. He is frequently quoted, and has presented at a wide range of events.
For more information on any of the services provided by Bradley Strategy Group or to schedule a call with an analyst contact: